Email: Loisnelson2004@sbcglobal.net
Image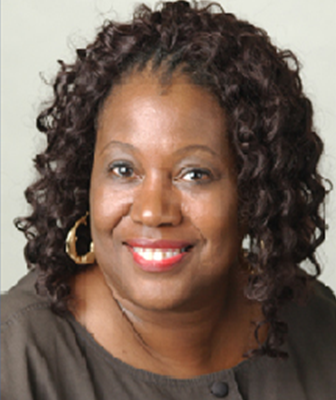 Statement of Candidacy 
I would continue to bring knowledge, dedication, and prior experience successfully fulfilling the role of Trustee. I am focused and anxious to help protect pension benefits that we all worked so hard through the years to continue to receive. I am committed to look out for the members as evidenced by my ongoing work as Pensioner Trustee.
A Trustee must be a good Fiduciary and "Watch Dog" if you will, regarding the ongoing workings within the Fund. I read all of the fine as well as the large print and research presented ideas in order to ascertain the relevance of the idea to the Fund and/or to the members. A Trustee must monitor the workings of the Fund as written in the Statutes that govern the Chicago Teachers' Fund.
I have gone to Springfield many times with groups to advocate for the restoration of the Tax Levy contribution to CTPF by the state. It has now been restored at a higher contribution rate. The new focus now is no more Holidays and timely appropriate payments into our Fund by CPS. Also, I will continue to fight to protect the 3% Cola, "No" state tax for Pensioners, and "No" TRS Combo.
Another level of understanding is the types of investments that bring about increased revenue and lower fees that affect the Fund's Bottom Line Assets.
I attend Investment Forums and Conferences as required by the Statutes to keep up with new investment possibilities and, etc. The Knowledge and experience of the Staff at the Fund is paramount in all areas and is necessary to acknowledge their expertise and advice, but to also be able to work collaboratively toward the final outcome.
EXPERIENCE AS A CTPF TRUSTEE AND EMPLOYMENT HISTORY 
Chicago Teachers' Pension Fund
Active Teacher Trustee 2005 – 2010 

Vice President, Financial Secretary, Chair of Personnel, Finance & Audit, and successfully advocated for the hiring of an Internal Auditor. 

I was selected to fulfill the vacancy left by the death of Trustee Walter Pilditch March 2018 – October - 2018. While a Member of the Health Insurance Committee, I introduced a motion in Committee to allow a member to return to a CTPF plan after leaving by mistake due to erroneous information. The option went into effect to allow for a one-time return during an open enrollment period.

Re-elected as a Trustee in 2019 and is presently:  Recording Secretary, Chair of Pension Laws and Administrative Rules, Chair of Return to Work (Mandatory CPS Day for Subs is no longer counted as a day of work), Chair of Health Insurance (Responsible for the 60% subsidy increase in 2021 and going forward).
Chicago Teachers' Union 
An Active School Delegate while at Earle Elementary during my 40 + years as well as serving as a Lead Mentor Teacher for several years, 

Co-Chair of CTU Political Action Committee,      

Delegate to American Federation of Teachers while Active and as a Retiree, 

Delegate to Illinois Federation of Teachers while Active and as a Retiree, 

Member of the Retiree CTU Standing Committee.
Local School Council Community Rep.  Johnnie  Colemon Academy
National Sorority of Phi Delta Kappa, Inc. Mu Chapter (Life Member)
Caucus of Rank and File Educators (Member)
Retired Teachers Association of Chicago (Life Member)
American Federation of Teachers' Black Caucus (Member)
International Association of Women (Previous NAPW): received the 2013 – 2014 Woman of the Year
Association for Gifted Children (Member)
President of the Knights of Columbus Ladies Aux (St. John) 
Church Lector and Member of the LUMEN CORDIUM SOCIETY
Court Reporter for Chicago Title & Trust prior to teaching 
EDUCATION
Bachelor of Science in Education at  Chicago State University

Master of Science in Education at Governor's State University

60+ hours of Post Graduate Education at several Universities 

Illinois State Board of Education: Active Certificate

Gifted Teacher Certificate: Illinois State University – Grade A 

Entrepreneurship and Self-Sufficiency Mini Society Certificates
Disclaimer: CTPF is not responsible for the content of this material and has not verified any of the information.