Image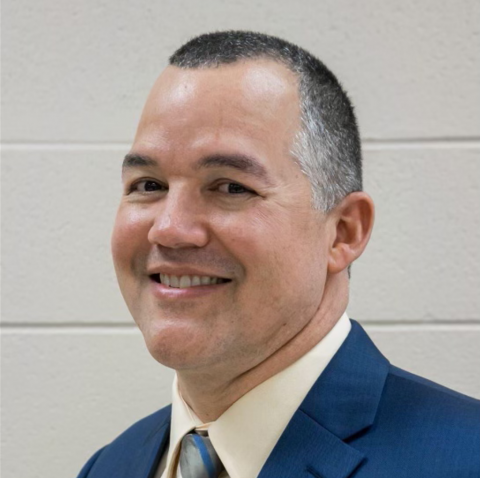 Statement of Candidacy: 
I am asking you to vote for me as an Active Chicago Teachers' Pension Fund Trustee.  My commitment is to keep the fund as healthy as possible to ensure that all current and future retirees receive their hard-earned pension payments.  I am proud of being a man of color and I look forward to being a voice for others.  This is an important election that can help eliminate the distractions and self-serving interests that have hurt our pension in recent years.  A vote for me will help focus the trustees on the critical role of funding the pension and eliminate the controversy and infighting that currently plague our trustee meetings.   
I am in my 25th year of working in Chicago Public Schools. It has been quite a journey as I have worked at four different schools. I started as an Art teacher at Logandale Middle School. I moved on to Kelvyn Park High School where I started as an Art teacher and switched to Dean of Students midway through my years there. My next school was Schurz High School as a Counselor.  The last few years have been at Burbank Elementary as a Counselor. 
I graduated from the University of Texas at El Paso in 1992 with a Bachelor of Fine Arts. I then received a Master of Fine Arts from the University of Illinois at Urbana-Champaign. My next stop was Northeastern Illinois University for my Teaching Certificate and a Master's in Counseling. 
I grew up in El Paso, Texas, part of a family whose roots are in Chihuahua, Mexico. My parents did an amazing job, considering their circumstances. My mother survived tuberculosis and my late father was  illiterate. They overcame many challenges to raise six boys and send them to college. My father worked in a textile factory for 38 years, constantly moving heavy rolls of fabric, until his back and hernias led to his retirement. My mother was able to work her way from selling cosmetics to eventually owning her own real estate business. 
The spirit of overcoming struggles is why I have been a union delegate for most of my years in CPS. I have filed and won grievances to defend our contract. I have served as Chair of the following CTU committees: Legislative, High School Steering and PPC. In addition, I have been a member of the following CTU committees; Political Action, Rules and Elections, Policies, Counselors, Safety and Security, Bilingual Education, Executive Board and the Big Bargaining Team. I attended the IFT convention in St. Louis and the AFT conventions in Boston, Washington DC and Chicago. 
My personal activism has led to me taking on other roles to help my students and colleagues. At the 2004 AFT convention, I pushed for the organizing of Charter Schools to discourage their growth. I contributed  to the 2007 Safety Summit that led to the CPS Safe Passage and Cyber Safety for our students. In 2009, I served on the IFT Women, Civil and Human Rights Task Force. In 2012, I sponsored my schools Dreamers/Undocumented Club that helped pass legislation creating a path to work and a driver's license. In 2014, I was chosen to encourage other schools, through professional development, to create an environment in schools that helps Dreamers graduate. I have been married for 21 years to my lovely wife, Lesley. She has a career in Marketing and enjoys creating jewelry for fun (and Etsy). We have a beautiful daughter who is a Senior at a CPS high school. 
Disclaimer: CTPF is not responsible for the content of this material and has not verified any of the information.