Email: thereseboyle59@gmail.com
Image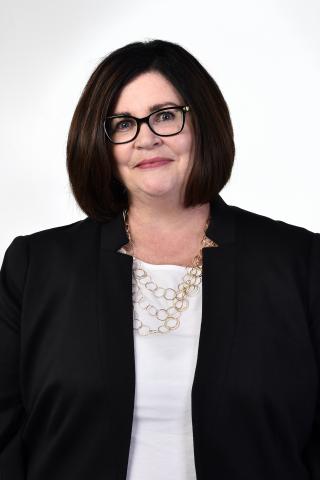 Statement of Candidacy 
Therese Boyle humbly asks for your vote. She promises to diligently and ethically administer the affairs of the Chicago Teachers' Pension Fund (CTPF). Therese pledges to serve and act in the  best  interest  of  fellow  retirees. In other words - loyalty, fidelity, and duty to pensioner members is Therese's only priority. 
Therese has the education, experience, and interpersonal skills necessary to serve as your Pensioner Trustee. She has an extensive background in finance, economics, accounting, and investment practices. Therese has the ability to communicate effectively and professionally. She is skilled at establishing and maintaining good working relationships with colleagues. 
Therese demonstrates the ability to think analytically and critically. She is not afraid to challenge assumptions and will ask the right questions: "How will this affect CTPF pensioners?" "Is CTPF exercising the proper internal controls?" "Does CTPF have the necessary resources to grow our wealth and improve our funded ratio?" Therese will closely examine potential risks to our fund. She will work to make sure the Board of Trustees' actions align with the mission of CTPF to "provide, protect and enhance" the economic well-being of our members. Therese will fight to increase the retiree insurance subsidy and to maintain our compounded COLA. 
Therese's mother, Joan MacDonald (retired teacher from Shoop CPS), and her sister, Mary Dixon (retired principal at Dawes CPS), are CTPF pensioners. Therese's brother, daughter, and niece are all active CTPF members. CTPF members receive the promise of financial stability in retirement in exchange for our years of service and dedication to the students of Chicago. 
Therese intends on ensuring that promise is kept for today's pensioners as well as for future CTPF pensioners. 
Education 
Governors State University, University Park, IL 
Master of Arts | Major: School Psychology 
Saint Xavier University, Chicago, IL 
Master of Arts | Major: Education 
Illinois State University, Normal, IL 
Bachelor of Science | Major: Finance | Minor: Economics 
Work Experience
Chicago Public Schools | 35 years of service 
School Psychologist: Citywide position working in approximately 100 schools on the south, east, and west sides of the city. 
Elementary Teacher at McKay ES, Barton ES, and Stevenson ES 
Related Experience
United Credit Union: Current Board Member serving on the Asset/Liability Committee. 
Registered participant 2021 Illinois Credit Union League Convention Education Sessions related to the strengths and weaknesses in the current economic environment and promoting sound growth during all economic cycles. 
Chicago Teachers Union: Elected Retiree Delegate (2021-2023) serving on the Retiree Political Action Committee. 
American Federation of Teachers & Illinois Federation of Teachers Convention Delegate 
Talman Home Federal Savings: Junior Accountant and Savings Counselor 
Memberships and Affiliations
Retired Teachers Association of Chicago (RTAC) Lifetime Member 
Mary Harris Jones "Mother Jones" School Naming Committee Member 
Illinois School Psychologist Association 
Parishioner of Queen of Martyrs Catholic Church 
Mother McAuley High School Alumna 
Little Flower School Alumna 
Mercy Home for Girls Volunteer Tutor 
Disclaimer: CTPF is not responsible for the content of this material and has not verified any of the information.