Email: tfvinson@yahoo.com | 708-299-9248


Image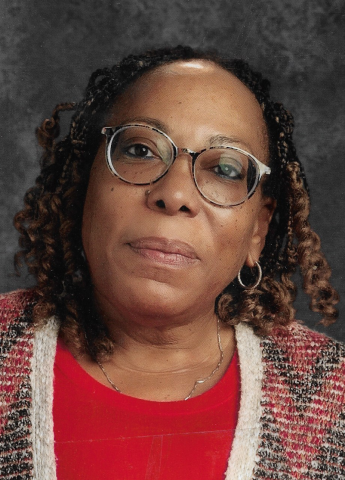 Statement of Candidacy
Tammie Vinson, a lifelong resident of the Westside of Chicago, who teaches in the same community where I live. I have been a CPS educator for over 20 years, currently working as an Early Childhood special education teacher at Oscar Depriest in the Austin Community. I serve on the Executive board of the Chicago Teachers Union as a Trustee. I also serve on several committees such as Human Rights, Testing, Scholarship and Special; Education, president of  the AFT-Chicago Black Caucus. I have previously been a member of CORE steering and would like to be considered for re-election. 
I have advocated for quality neighborhood school, against school closing, for equitable special education services for all students in CPS and against the decline of black educators both locally and nationally. If elected I will provide sound fiduciary oversight of our defined benefit.  We have worked hard for our pensions. I will look out for yours and mine.
Experiences
2013 to present -  Oscar Depriest, SD 299
Special Education teacher working primarily within the Cluster setting from PreK to 8th. I have provided Math, LA and Science services minutes to 1st-8th grade students.
2010-2013 - Robert Emmet, SD 299
Special Education teacher providing services in a fully contained blended setting for 4-8th grade students.
2002-2010- Mary M. Bethune, SD 299
General Education teacher working with self-contained 6-8th grade students. 
1999-2002 - Bellwood School District 88
Acted as a full time substitute teacher in a variety of placements. Serviced 4th grade general education students (1 year) to 7th grade Science (1.5 years)
Education
2004-2005 Roosevelt University - obtained LBS1 Certification
2000-2002 Aurora University - obtained MATC w/middle School endorsement
1982-1985 University of Illinois at Chicago obtained Bachelor in Psychology
1980-1981 - Lewis University - Psychology Major (no degree awarded)
Affiliations
AFT Chicago Black Caucus - Chair 2017 to present

Caucus of Rank and File Educators Steering - 2013-present

Free Mind, Free People Planning Committee - 2014

NAACP Westside Branch Education Committee - 2014-present
Disclaimer: CTPF is not responsible for the content of this material and has not verified any of the information.