Email: Maria4pension@gmail.com | Cell: 773-960-7173

Image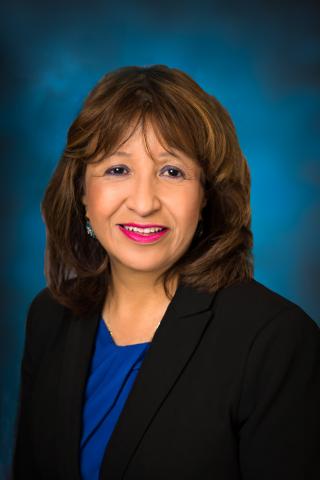 Statement of Candidacy
During my 16 year tenure as a Trustee on the Chicago Teachers' Pension Fund, (12 years as an active teacher and 4 years as a retiree), I have been an independent candidate who works with ALL the annuitants. I have held every officer position including President of the Pension Fund and served as chairperson on a majority of the Fund's committees. My passion for defending our pension fund assets and the members is relentless, which often comes with political pushback and censorship. 
I have always fought for transparency and checks and balance of the annuitants' hard-earned contributions to the Pension Fund. In 2003 I was threatened with a lawsuit by those who wanted to merge the Chicago Teachers' Pension Fund with the downstate Teachers Retirement Fund (TRS). I was President of the Fund at the time, and I prevented the disaster of a merger by mobilizing the members. 
The Chicago Teachers' Pension Fund has never had a Forensic Audit conducted. At the October 15, 2020, Board meeting I made a motion requesting a forensic audit of the Chicago Teachers' Pension Fund. During the May 20, 2021, meeting the decision to continue the forensic audit was almost reversed by a divided Board of Trustees vote. Since my motion for a forensic audit, other Funds are following the lead. Our 45.4% (Fiscal Year 2020) funded ratio should be a concern to all CTPF annuitants. 
My dedication to serve the members has always been my passion and it is reflected in the actions/votes I have taken on the Board as a Trustee, which include raising the Health Insurance rebate from 50% to 60% for year 2021, which will be continued into 2022, and also addressing the Final Annual Salary (FAS) which at times members were waiting 3-6 years to have their pensions finalized, to name a few. 
Trustee Experience, Education, and Committee Involvement 
Chicago Teachers' Pensioner Trustee (2017- current)
Claims and Services Committee Chairperson

Fact finding and monitoring Claims and Services for all CTPF members 

Return to Work Chairperson - Advocate for CTPF Return to Work members. 
Active Pensioner Trustee committed to attending all monthly Pension Board Meetings from start to end regardless of late night hours. 
Member of all Standing Committees; Investments, Finance and Audit, Pension Laws and Administrative Rules, Claims and Service Credits Committee. 
Other committees include Communications, Disability, Elections, Health Insurance, Personnel, Policy, return to Work and Technology Committee. 
*Achieved all required Trustee Certification requirements online. 
Chicago Teachers' Pension Fund Teacher Trustee (1999-2011)
President of the Pension Fund (2002-2004) 
Vice President of the Pension Fund (2010-2011) 
Recording Secretary of the Pension Fund (1999-2003 & 2009-2010)
Financial Secretary of the Fund (2005-2007)
Speaker/Witness before the Illinois Senate Select Hearings on behalf of the Pension Fund to support qualified Minority and Women Owned Business Firms. 
Recognized as Trustee of the year, by the New America Alliance, August 2007. 
Recognized as Outstanding Teacher, by the Little Village of Commerce, Chicago, IL. 2003 
Former Chairperson of the Investment Committee, Chairperson of the of the Ethics Committee (Implemented the first Ethics policy for the Chicago Teachers' Pension Fund), Chairperson of the Finance and Audit Committee. 
Member of all standing committees and Communications, Disability, Election, Health Insurance. Personnel. Policy and Technology Committee. 
Chicago Teachers Union Experience
CTU School Delegate & Citywide Delegate for more than 20 years,
Field Representative for the Chicago Teachers Union
Executive Board Member of the CTU, Elementary Vice President
American Federation of Teachers & Illinois Federation of Teachers Delegate
Organizations/Memberships
Chicago Teachers Union Retiree Chapter 
Chicago Principals & Administrators Association (CPAA) Auxiliary 16 (Retiree Chapter)
Retired Teachers Association of Chicago (RTAC) - Director 
Retirees in Motion (RIM), Member
Ella Flag Young Organization, Member
St. Cletus Parishioner 
Experience and Education
Pensioner Former Chicago Public School teacher of 34 years. 

Citywide Teacher/Facilitator for School Based Problem Solving. Field Representative for the Chicago Teachers Union. 

Governor's State University, University Park, Illinois 

Masters of Arts, Elementary Education 
Masters of Arts, Elementary Education/ Bilingual 
45 Additional Post Graduate credit hours 
University of Illinois, Chicago 

Bachelor of Arts, Elementary Education 

Graduate of Jones Commercial High School, Chicago
Graduate of Robert M. Healy Elementary School, Chicago 
Disclaimer: CTPF is not responsible for the content of this material and has not verified any of the information.