Email: caitkfc@comcast.net
Image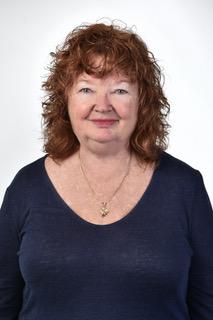 Statement of Candidacy 
My immigrant parents taught me the importance of a pension. I was the school pension representative for 22 years. When I retired, I was a Chicago Teachers Pension Fund (CTPF) Ambassador until the program ended in 2017. I believe that CTPF retirees should have the same rights as the rest of the retirees in the State of Illinois. Retired teachers and administrators should be able to substitute unlimited, not just in shortage areas, without pension penalty. I also think that CTPF needs to have a discourse with CPS to eliminate the 90-day rule for retirees. CPS is in dire need of substitutes due to a national shortage and our retirees are an untapped resource. 
I believe that pension trustees have a fiduciary duty to the pension fund to ensure that the investments continue to grow. I do not believe it is in the best interests of the CTPF to have pension trustees who owe an allegiance to any outside interests or groups. I am also very disturbed by the negative publicity our pension fund has received due to the censures and reprimand of four trustees. It is time for a change. 
I would like to receive your support in my campaign to run as a retiree pension trustee for the Chicago Teachers' Pension Fund. I am very concerned about my pension, especially the funding level, insurance subsidy and the cost of living raise. 
If elected, I will take this position very seriously and do my best to ensure that the Chicago Teachers' Pension Fund puts the needs of the pension members first and will adhere to my fiduciary responsibility to the Chicago Teachers' Pension Fund. 
Education 
Bachelor of Elementary and Early Childhood Education at Chicago State University 
Master of Special Education at Chicago State University 
Master of Education at National Louis University 
Professional Experience 
38 years as a CPS general education teacher and special education teacher

Cooper Upper, Mason, Burnside, Marquette, Anderson Upper and Dore

Served/chaired numerous school committees
CTU delegate 25 years

Special Education Chair, E-Board Member, Convention Delegate

Recently elected CTU Retiree Delegate 
Member of the CTU Retiree Political Action Committee
Proponent of promoting legislation to repeal the Windfall Elimination Provision and Government Pension Offset

These adversely affect those who worked under Social Security and also impacts their spouses

Current CPS substitute teacher 
Lifetime member of the Retired Teachers of America (RTAC)
Former religious education teacher
40 year licensed Illinois Real Estate Broker
Disclaimer: CTPF is not responsible for the content of this material and has not verified any of the information.