Image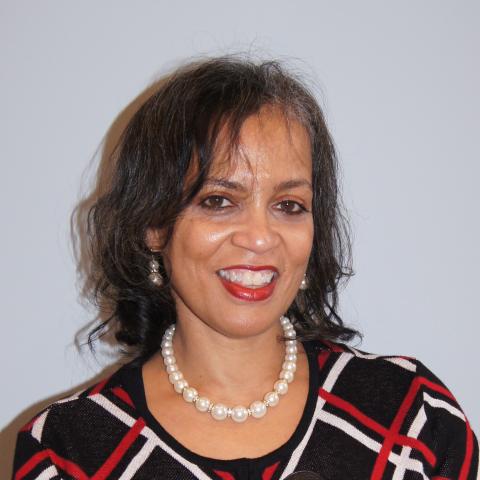 Professional Summary 
Master of Social Work and Master of Education with 17 years of school social work and leadership experience which includes servicing at-risk juveniles and students with profound and severe emotional disorders, behavioral challenges and low incidence disabilities, their families and school community. Proven ability to quickly establish and build rapport with students and families resulting in sustainable relationships that promote social emotional development and academic achievement and allow for addressing and advocating student and family needs at the school and community levels. Have extensive training and experience in facilitating individual and group therapy, staff development, school interventions and proactive and positive approaches to classroom management and behavioral intervention strategies rooted in evidence-based practices. Organizational leadership includes extensive training in organizational management and development and financial fortitude. Has a keen understanding of the management of investments, stock market operations, budgeting, development of diversified portfolios and becoming well versed in annuities and IRA plans. 
Certifications
Illinois Licensed Clinical Social Worker
Illinois Type 73 – School Service Personnel Certificate, Endorsement: Social Work
Illinois Type 75 - Administrative Certificate, Endorsement: General Administrative
National Association of Social Workers – Certified School Social Work Specialist 
Social Work Experience
School Social Worker, Chicago Public Schools, Chicago, Illinois (November 2004 to Present) 
Provide comprehensive social work services that include mental health, behavioral, social-emotional, and classroom supports 
Participate in assessments and IEP meetings to determine a student's eligibility for special education supports 
Complete social or developmental history on students to determine academic and social emotional needs 
Identify student's social emotional needs and if warranted, develop goals to address the area of need 
Facilitate weekly social skills group designed to promote social emotional development and personal growth of students
Develop and implement professional development training for educational staff and parents as needed 
Mobilize family, school and community resources to support the needs of the school community 
Assist parents in accessing and utilizing school and community resources 
Provide crisis intervention supports that includes grief, trauma and/or suicidal ideation 
Assist with the implementation of restorative practices, conflict resolution and anger management 
Conduct ongoing needs assessment and in collaboration with school staff, develop and implement school programs and staff development that will enhance academic progress, social emotional well-being and positive school culture and climate 
School Social Work Intern – Homewood-Flossmoor High School, Flossmoor, IL (August 2003 to June 2004) 
Provided individual counseling to 20 students receiving special education services. 
Facilitated two weekly social skills group for emotional and behavior-disordered adolescents. 
Participated in the special education eligibility and annual review meetings. 
Developed and prepared individualized educational plan's social work goals for students. 
Social Work Intern, Lakeside Community Committee, Chicago, Illinois (May 2003 to August 2003) 
Assisted the program director of a transitional living center for at risk teen-age mothers. 
Provided individual counseling to teen-age mothers. 
Conducted and prepared mental status exams. 
Facilitated life skills training workshops for at risk teen-age mothers. 
Evaluated the outcomes of the transitional living center and submitted a corrective action plan. 
Assisted case managers on visitations, foster care licensing and training procedures, and court proceedings 
Professional Experience
Office of the Cook County States' Attorney, Chicago, Illinois 
Office Manager, Daley Center (July 1998 to April 2001) 
Assistant Office Manager/Administrative Assistant to the Division Chief, Juvenile Justice Bureau (June 1995 to June 1998) 
Paralegal, Child Support Enforcement Division (December 1989 to May 1995) 
Managed eleven departments comprised of 100 attorneys and 150 administrative support staff 
Provided direct supervision to 4 administrative support staff supervisors 
Addressed and resolved office issues and concerns 
Coordinated staff schedules determining necessary staffing levels for office operating hours 
Evaluated and reviewed each employee's performance, providing training as needed 
Collaborated with HR and Department chairs in hiring candidates for staff openings 
Coordinated special projects for the office. 
Assisted attorneys in managing heavy caseload in the courtroom and office 
Trained new and existing staff about appropriate court procedures and office policies 
Community Involvement 
Whole Child Task Force, Illinois State Board of Education (May 2021 to the present) 
Community Advisory Board Member, Community Outreach Intervention Project, University of Illinois at Chicago PHAT Life (Preventing HIV/AIDS Among Teens), (February 2011 to the present); IMARA (AIDS prevention program amongst African American mothers and their daughters) (October 2011 to the present) 
Panelist, Empowering People, Bullying, Trash Talking: It's No Joke. Lake Shore Chapter of Links, Inc. (December 2012)
Conference Presenter, Illinois Association of School Social Workers, (2009, 2010, 2011) 
Advisory Board Member, Institute for Juvenile Research, University of Illinois at Chicago, PHAT LIFE, A Study of HIV Prevention among Youth. (April, 2006 to February 2009) 
Focus Group Member, Chicago State University, Designing School Responses to Children Who Witness & Experience Violence, (2006) 
Volunteer Experience
Board of Director, Illinois State University Alumni Association (June 2021 - Present) 
Committee Member, Jane Addams College of Social Work-Alumni & Friends (Sept. 2018 – Present) 
Board Member, Different Shades of Pink (January 2017 - Present) 
Board Member, Illinois State Black Colleagues Association (May 2009 - Present) 

Immediate Past President (December 2015 – December 2019)

Merit Badge Counselor, Troop 534, Boy Scouts of America (November 2012 – February 2019) 
Professional and Civic Affiliations
National Association of School Social Workers 
School Social Workers of America 
Chicago Teachers Union 
Delta Sigma Theta Sorority, Inc. 
Phi Kappa Phi National Honor Society 
Honors and Awards
Steve and Sandi Adams Legacy Hall of Fame Inductee 2021, Division of Student Affairs, Illinois State University 
Chicago Defender- Women of Excellence, 2017 
Chicago Foundation for Education-Small Grant Winner, (2005-06, 2007-08, 2013-14); Study Group Coach Grant Winner, 2007 
Who's Who Amongst Students in American Universities and College, 1986 
Education 
Master, Educational Leadership, American College of Education, Chicago, Illinois 
Master of Social Work, University of Illinois at Chicago-Jane Addams College of Social Work, Chicago, Illinois 
Bachelor of Science in Mass Communication with a Public Relations-Minor, Illinois State University, Normal, Illinois 
Disclaimer: CTPF is not responsible for the content of this material and has not verified any of the information.